Saturday, July 25th, 2009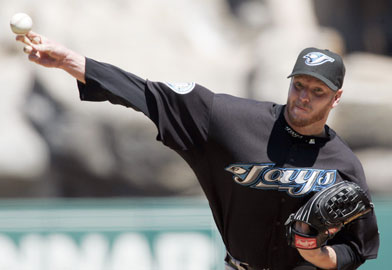 Per this ESPN.com report, from Jayson Stark, the Phillies "are adamantly opposed to giving up both Happ and Drabek. There are indications they would like to substitute pitching prospect Carlos Carrasco for one of those two, preferably in place of the highly regarded Drabek."
Stark goes on to quote a talent evaluator from another club who says the following:
"Happ is OK [as a prospect], and Drabek is a good prospect, but neither of those guys is ever going to be what Halladay is. They're prospects, and Halladay is Halladay; he's the best. If Happ and Drabek are not both in the deal, it's not going to happen."   
So clearly there are issues here. Personally, if the Phillies can get Halladay without giving up Drabek, then Ruben Amaro should immediately be given the Executive of the Year Award (for which by the way he is already near the top of the list for his signing of Raul Ibanez).
—
Meanwhile, according to this FoxSports.com report, the Angels are getting into the Halladay mix.