Welcome to our second edition ofCountdown 2010, a collection of top ten lists as we lead into the 10th season in BlueClaws history.
Previously: entertainers, bobblehead dolls
Today: top ten celebrity visitors over our first nine years. These include formal attendees (autograph signings primarily) or those that came on the field for something, rehabs not included.
10. Tony Meola:  I always enjoyed Tony Meola. He was at FirstEnergy Park in 2008 for Soccer Night and hit a few home runs for charity. Below is a promotional video he filmed in regards to that appearance.
9. John Starks: He was here back in 2005 to sign autographs, a true favorite of all Knicks fans largely for this play.
8. Antonella Barba: The Point Pleasant native and American Idol star sang the national anthem here twice, once in 2007 and again in 2009.
7. Tony Reali: aka Stat Boy of Pardon the Interruption and Around the Horn on ESPN. The native of Morganville, NJ and Fordham product was here in 2004 with…
6. Jerry "The King" Lawler: WWE wrestler turned commentator. He was inducted into the WWE Hall of Fame in 2007.
5. Sgt. Slaugher: Because this picture is awesome. And of course he is a Hall of Fame wrestler.
4. Christopher "Mad Dog" Russo: He comes to a BlueClaws game every few years, and he was here last year, when he threw out a first pitch and joined us on the BlueClaws radio broadcast, talking Phillies, minor league baseball, the trade deadline, Brett Favre, and more. It was a lot of fun.
3. Mick Foley: aka Mankind aka Cactus Jack aka Dude Love. When he was here in 2008, he participated in a hair donation event, where he and BlueClaws fans cut hair to donate to the American Cancer Society. It was then used for cancer patients during chemotherapy.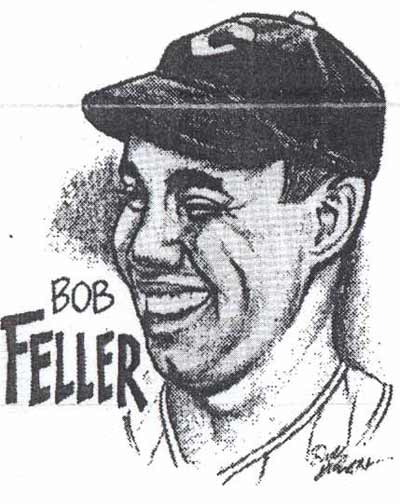 2. Bob Feller: One of the all-time great pitchers, he's always good for a quote, such as: Nowadays, they have more trouble packing hair dryers than baseball equipment. Or on a more serious note: Every day is a new opportunity. You can build on yesterday's success or put its failures behind and start over again. That's the way life is, with a new game every day, and that's the way baseball is. He was here in 2002.
1. Steve Carlton: Another one of the greats of all time. Carlton signed autographs at FirstEnergy Park during the 2007 season. The line wrapped all the way around to almost the WRAT Trap while the great Phillies pitcher signed for three hours. Traded to the Phillies because of a salary dispute, he had one of the great seasons of all time in 1972: he led the league in wins (27), complete games (30), strikeouts (310), and ERA (1.97), despite playing for a team whose final record was 59-97. Here is a cool article about the Carlton/Rick Wise trade. The Cards were only willing to pay him $60,000 and he wanted $65,000. They subsequently traded a Hall of Famer.
To see a full list of autograph signers in BlueClaws history, click here.