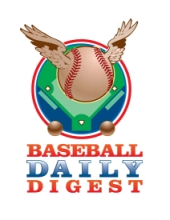 We post a bunch of prospect rankings here from different sources and sometimes it's hard to compare all of them in one setting. Baseball Daily Digest to the rescue.
I found this on Twitter through following @scoutingtheSAL. It's a collection of prospect rankings done by Joe Hamrahi (@jhamrahi), the founder and CFO of BDD.
Click here for a complete (in Excel) database of rankings by team, league, and source. It's a great reference point for any MiLB fan. Visit Baseball Daily Digest here.